The 1991 Nissan 240SX S13 was purchased in February of 1991 for its sleek looks, rear-wheel-drive layout, and superb handling. This car has seen extreme duty since day one. Used as a daily transporter, the modified 240sx hatchback has also done many racetrack sessions as well as served as a serious auto-x car.
Immediately after its purchase, the black 1991 Nissan 240SX was brought out to the slalom circuit with the intent to campaign it through the entire 1991 British Columbia Region Autocross Series. Despite a steep learning curve to understand and overcome the Hicas rear steering system, Don was able to successfully race the car during its inaugural season to the second place in C Stock in the Region's championship.
With the addition of sticky Yokohama A008R (225/50/15) tires mounted on wider than stock (15×7) Riken two-piece rims and a little help from the latest car data acquisition technology (Valentine Technology G Analyst), he was able to overcome the somewhat quirky active rear steering system that Nissan engineers had cooked up in Japan.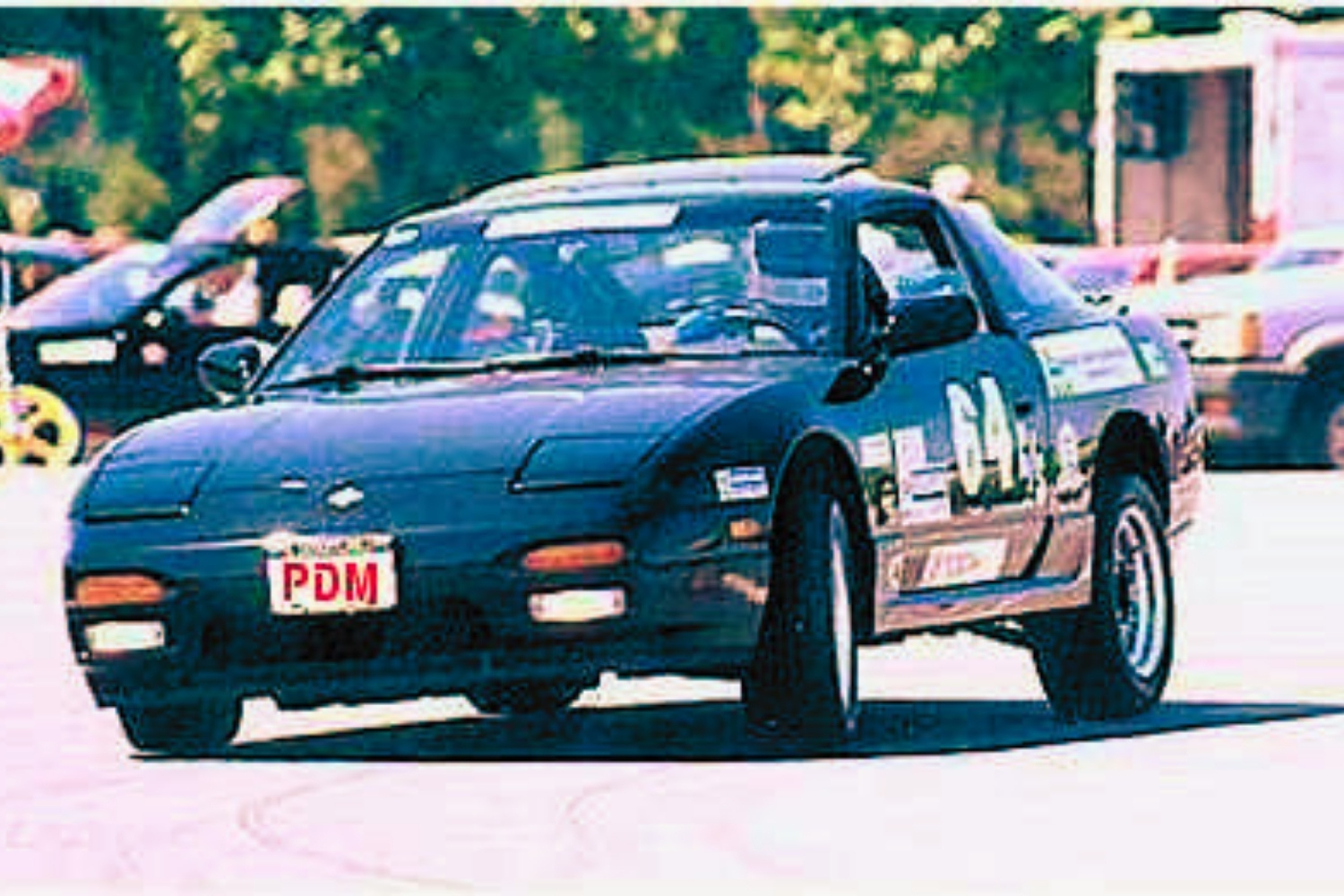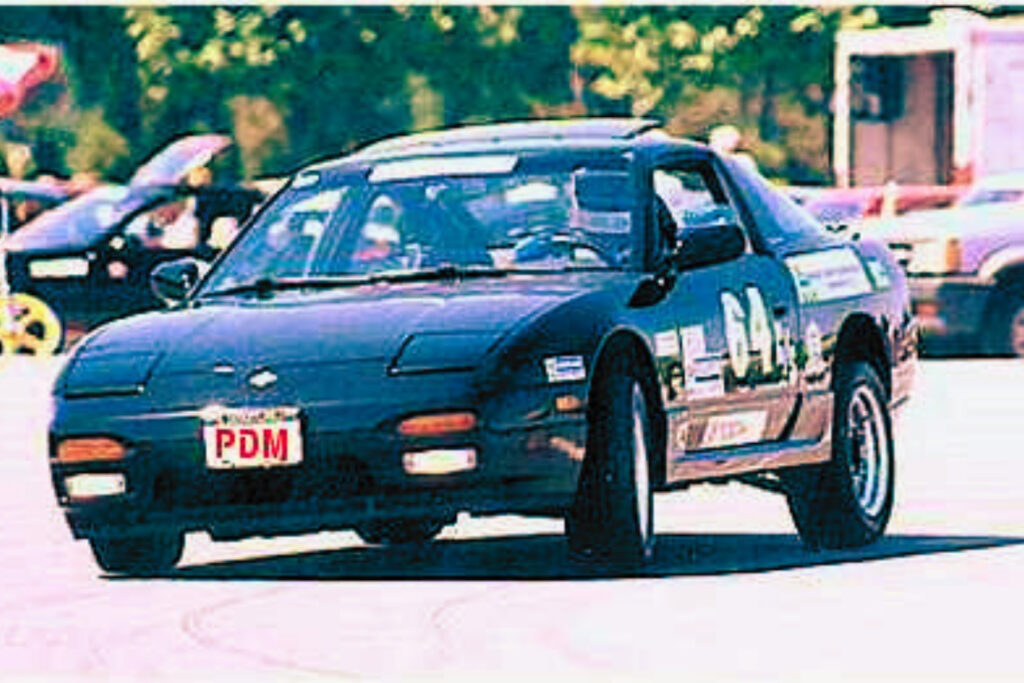 Don spent many weekends of hard work playing second fiddle to Roger Edgar and his potent Triumph TR8. He was finally able to use technology to his advantage and tie Roger for first place at the Canadian National Autoslalom in August of that same year. With his first-place finish, Don put PDM into a first-place tie in C Stock. He also earned $400 from Yokohama Canada for using their tires and $1000 from Nissan for being the first Nissan to win its Canadian class title.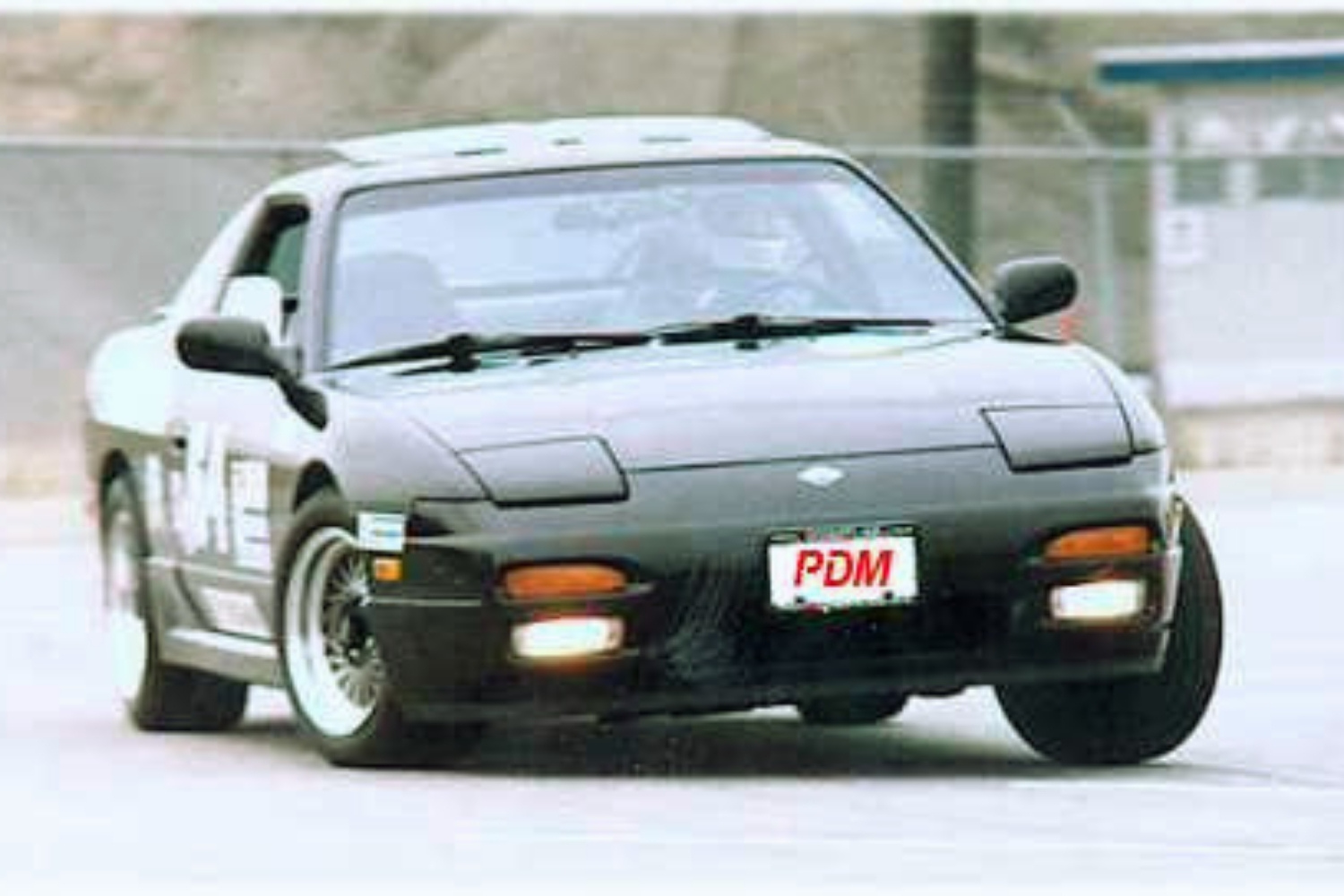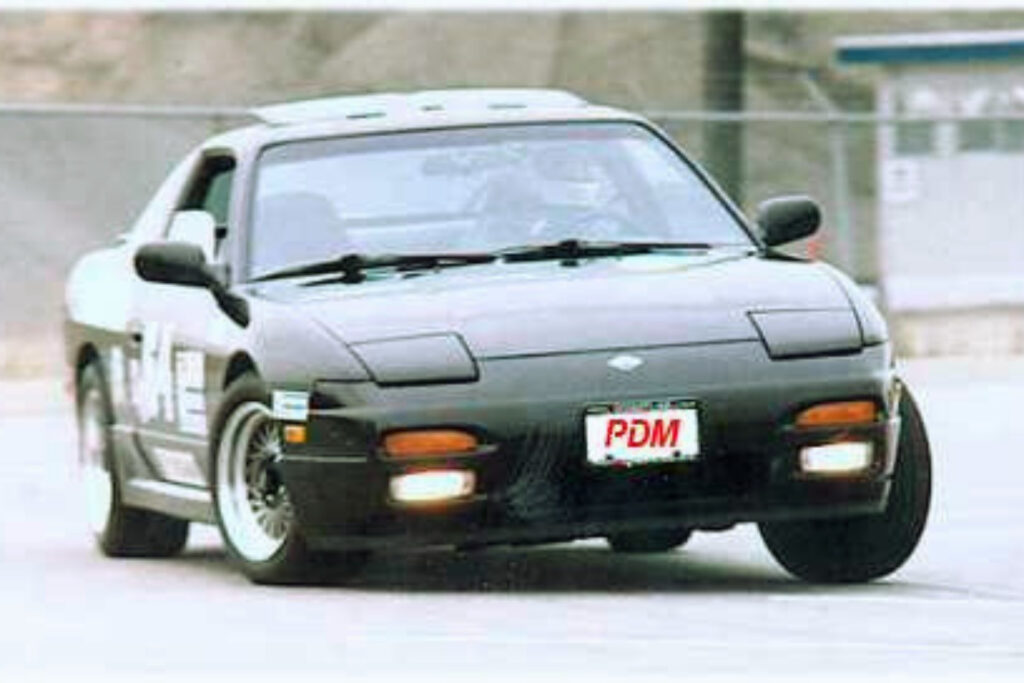 After the black 1991 Nissan 240SX hatchback's solo success, Don concentrated on his Nasport GT racing effort in his tube-framed Datsun 510.
The sleek Hicas-equipped SE almost met its fate on a cloudy September afternoon in 1993. When coming back from lunch, Don was suddenly looking at the front of a speeding van that had crossed the centerline and was heading straight for him.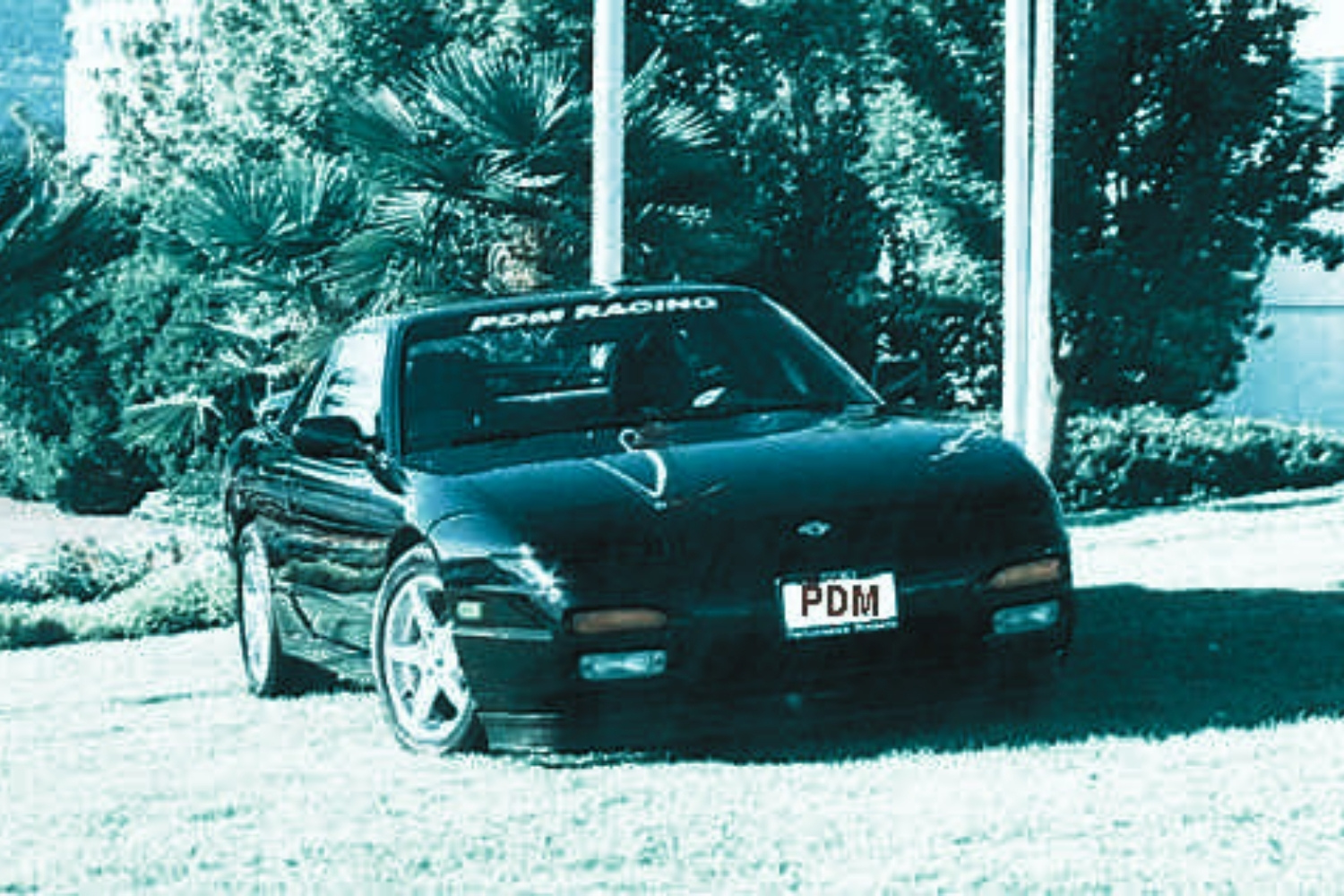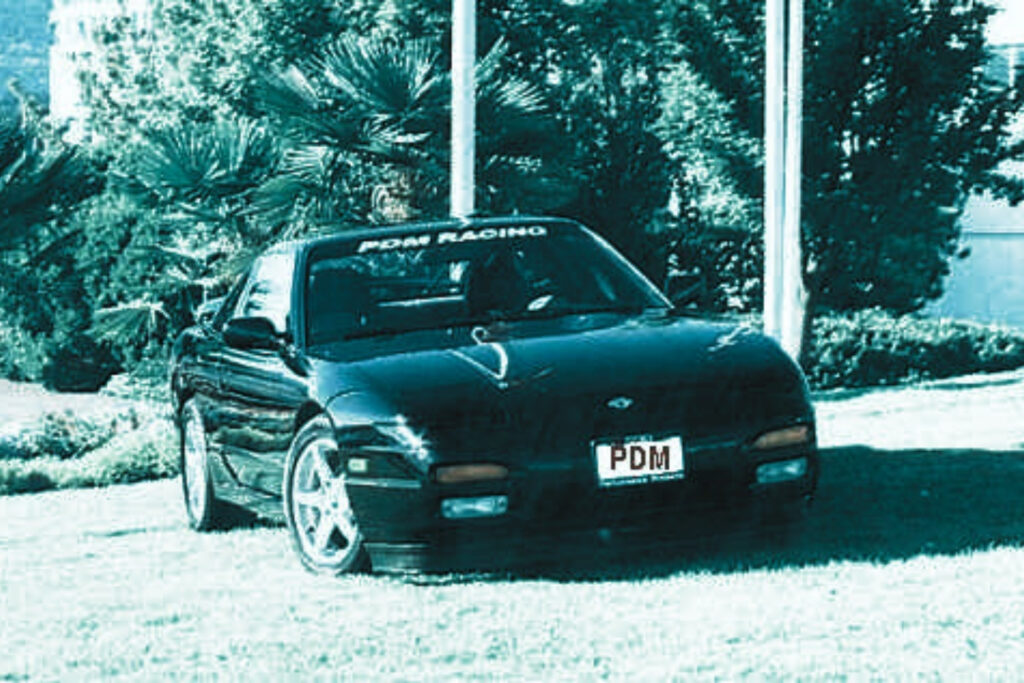 The resulting combined head-on impact was in excess of 60 miles per hour. The force from the van moved Don's car over two lanes of traffic, over a curb, and into a bus stop bench that was pushed six feet from its anchors.
Luckily Don swerved hard enough to his right to deflect some of the impact force and was able to walk away from this accident with only minor injuries. (His neck and head injuries did not keep him from racing the 510 at Laguna Seca that weekend. Not comfortably racing, but racing nonetheless.)
The van driver was not paying attention and looked up to see traffic stopped in from of him. Instead of turning to the right or hitting the stationary cars in front of him, he chose to steer into the oncoming lane and smear the 240SX S13. Even though the total damages exceeded $16,000 Canadian, the car was repaired – a process that lasted over three months.
With his constant need for speed and improvement, the 1991 240SX went through content upgrades. First and foremost was the suspension, with the addition of Koni Sport adjustable shocks and Eibach springs in January of 1993. After burning through five sets of sticky R compound tires in three years, Don opted for "regular" street tires and installed Michelin MXX3 Pilot tires (205/55/16 front, 225/50/16 rear) on lightweight sixteen-inch ARE rims.
Next, Don fabricated his own 2-inch mild steel custom exhaust with a Supertrapp stainless muffler and was able to knock off over sixty pounds from the stock exhaust system. This also allowed tunability of the torque curve.
After the exhaust came a Centerforce Dual Friction clutch and the infamous Nissan 300ZX four-piston aluminum calipers and beefy vented rotors. Don's S13 was the first Nissan in Vancouver to sport this popular upgrade. He was one of the pioneers of this upgrade, thanks to the ingenuity of Andy Pearson at Specialty Engineering.
Over the next few years, the black 240SX has gone through many modification changes, including two more tire/rim combinations, different brake options, custom exhaust systems, headers, pulleys, and rear gear changes. Now, we stepped up the 240SX modifications to the black hatch by adding a turbo to a fully built race motor!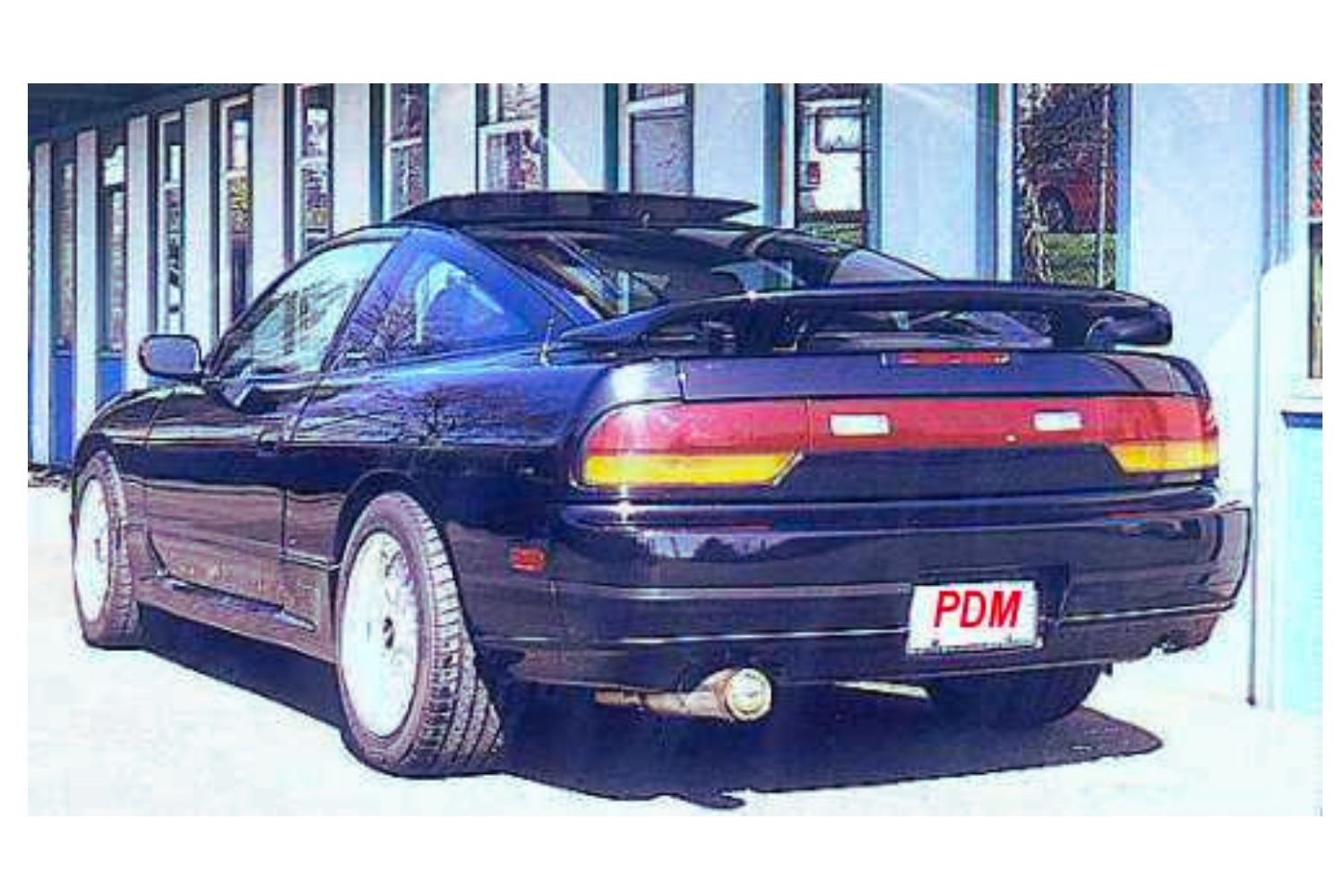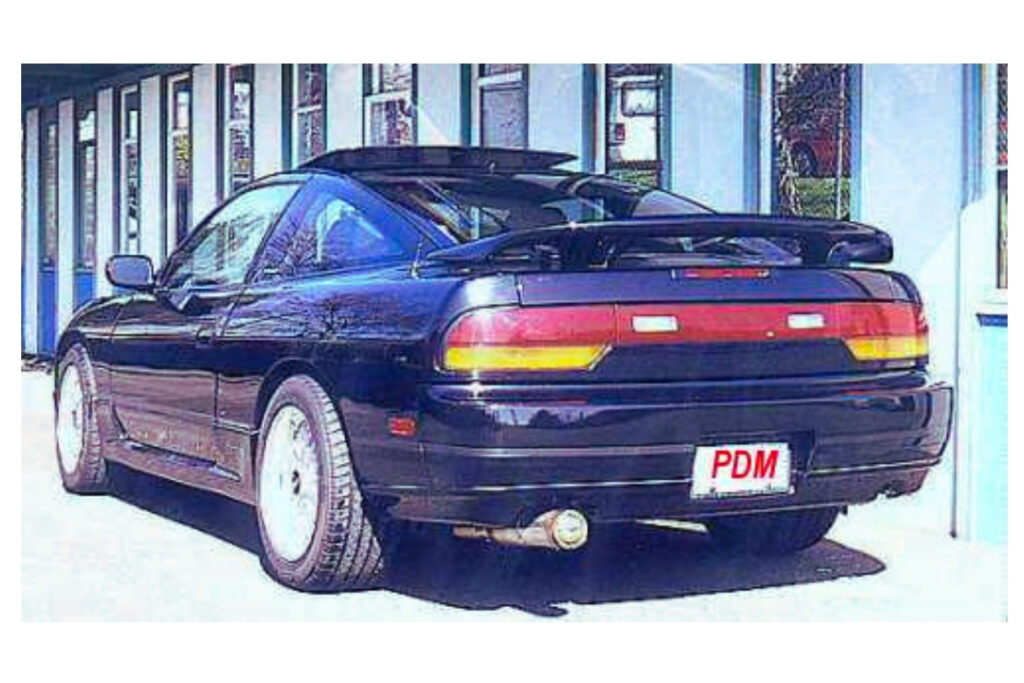 1991 Nissan 240SX Car Info
1991 Nissan 240SX S13 SE Hatchback, Hicas, (removed) ABS (removed) Power windows and door locks.
240SX Suspension
Advance Design Custom Designed and Valved front and rear coil overs with GC camber plates
Eibach ERS race springs
Whiteline 27mm adjustable sway bar (front)
Whiteline 22mm Heavy Duty sway bar (rear)
Cusco adjustable TC Rods
Whiteline Subframe Bushings
Whiteline Front Lower Control Arm Bushings
PDM front LCA with S14 ball joints
Nissan S14 front spindles and hubs (5 lug)
Rear Nissan S14 hubs (5 lug)
Whiteline Rear Upper Hub Bushings
Cusco Rear Upper Traction Link Arms
Cusco Rear Upper Control Arms
PDM Hicas eliminator bar
Whiteline Rear Strut Tower Bar
PDM Custom C-Pillar bar/camera mount
5 Zigen FN01C 17 x 10 +12 offset lightweight race rims
Kumho V710 Race tires, 275/40/17 front, 295/40/17 rear
Brakes
Stoptech 332mm x 32mm BIG brake upgrade
300ZX rear calipers
KVR 300ZX cross drilled rear rotors
Porterfield R4 Porsche 911 turbo Carbon race pads
Porterfield R4 240SX Carbon race pads
PDM Racing rear custom stainless steel brake lines
Russell Speed Bleeders
Motul RBF600 synthetic race fluid
ABS + Hicas removed
240SX Driveline
Fully Race built Specialty Engineering custom Full Race motor
9.5:1 JE pistons
Carillo rods
Race prepped, o-ringed, soft honed Specialty Engineering race block
Special 240SX engine swap race built ported, flow benched full race head
Inconnel exhaust valves, stainless intake valves
Revhard ported and ceramic coated turbo manifold
Garrett T04B turbo, .68 A/R
PDM Tri Flow billet turbo cams
Custom Wet Sump baffled race oil pan
PDM Custom 304 stainless 3″ downpipe
PDM Custom 304 stainless wastegate pipe
PDM Racing Custom 304 stainless resonated cat replacement pipe
Blitz Nur Spec Cat-Back Exhaust
PDM 18 x 12 x 3 custom Garrett intercooler
PDM custom 304 stainless 2.5″ intercooler piping
Tial 38mm wastegate
Greddy blow off valve
PDM custom turbo oil and water lines
PDM Race heat exchanger and remote oil filter system
PDM 4 ply silicone connectors
Fidanza Aluminum KA flywheel
ACT Extreme Duty clutch
Aurora 8.5mm wires
Powdercoated valve cover
Koyo KA high performance radiator
Greddy Oil filler cap
Blitz high pressure rad cap
Dual electric fans
Custom Genesis dry cel race battery
Nissan Motorsports 4.6:1 Ring and Pinion Gears
KAAZ 2 way LSD
Aluminum driveshaft
Nismo engine and transmission mounts
DEI C02 intake charge cooler
DEI C02 Intercooler sprayer
PDM Custom water injection sprayer
240SX Body
PDM front underspoiler
PDM Custom Rear Deck Spoiler
PDM Custom Side Skirts and Rear Valance
PDM Front fiberglass hood
180SX Kouki rear tails with Clear Corners custom LED lights
Nismo 180SX Kouki carbon center panel
Clear front turn signals
Extensive front and rear wide body to fit race tires
Cockpit
Sparco Pro 2000 driver and passenger seats.
Sparco 5 point race camlok belts
Nismo Shift knob
Sparco Flash 5 race wheel
Momo Pedal Pads
B&M Short Shifter
Autometer Boost Gauge
PLX Devices wide band gauge
Autometer Dual electric EGT gauge
Autometer oil pressure gauge
Autometer oil temperature gauge
Autometer water temperature gauge
Autometer oil pressure gauge
Interior retained for SCCA SM rules (back seat only removed)
Electronics
Sony DCR-TRV30 Digital Camcorder
VUZ onboard digital remote control 4-camera system
PDM Custom ECU tune
PLX Devices R500 Wideband computer system
Greddy Boost Controller
1991 240SX Specs
2680 pounds with 1/2 tank of gas, no driver
55.2/44.8 F/R weight bias
lbs right side, left side corner weighted with driver in.